wire 2014:
Lifelines of future mobility
Mobility will change worldwide over the course of just a few decades. Production of electric vehicles will grow due to increasing urbanisation, growing environmental awareness and scarcity of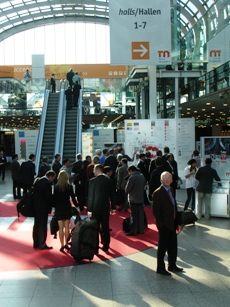 resources. For the first time in history, more people are living in towns than in rural environments.
Rapid urbanisation in China
Cities are growing especially in emerging nations, as rural environments hardly offer jobs. In 1950, 70 per cent of the worldwide populace lived out in the country, in 2008 the majority was living in cities. Experts foresee 60 per cent will live in cities by 2030. According to estimates from the United Nations, five billion people are supposed to live in cities - and by 2050, 70 per cent of the world population will.
Urbanisation has been progressing especially rapid in China. Around 80 per cent of the country's population live in rural areas back in 1980, in the meantime the amount has shrunk to 47 per cent. A total of 70 per cent of China's population are expected to live in towns by 2025. Urbanisation is of great political importance in The Middle Kingdom. Over the course of the next five to ten years, China's political leadership will invest 1.8 billion euro on urbanisation. Seen worldwide, Africa and Asia will be the regions affected most by the rural exodus.
Jobs make cities attractive
Numerous companies have long ago added urbanisation to their agenda. "From our point of view,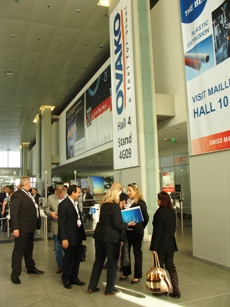 urbanisation is a worldwide trend", sums up Werner Becker, CEO of Lapp Systems GmbH. He states that cities offer job opportunities, which is the reason why people are flocking from the country into the cities, as well as the rising costs of mobility. "In addition, quality of life is often higher in cities than in rural areas", explains CEO Becker from the supplier of cables, connectors, tools and cable accessoires and systems.
Inhabitants of cities most do not travel as far as the rural population. The infrastructure is denser, for instance more possibilities to shop close-by, on foot. Parking spaces are scarce, but public transport is far better than in the country.
Reducing emissions and noise
"We believe increasing urbanisation will lead to different demands for mobility: instead of maximum range, high speeds and lots of space, flexibility, low emissions and noise prevention will take centre", says Becker. The economic feasibility of cars in the urban space is lower than compared to the country. "In the future, we won't want to nor can give up individual mobility, yet the number of electrically powered vehicles in inner-city traffic will rise." The future has already begun to take hold: "Electromobility is no vision anymore, electric vehicles are now driving on the streets", emphasises Matthias Wissmann, president of the German Association of the Automotive Industry (VDA).
People are moving to cities to secure their livelihoods, companies have to react accordingly with their products. In industrialised nations value is especially set on eco-friendly solution. Here, producers can create a decisive advantage with customers. Leoni developed the "Green Tec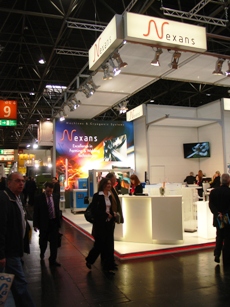 hnology" concept. The maker of cables and cable systems for the automotive industry wants to increase the amount of environmentally compatible raw materials in its cable products, as well as the recyclability of materials. During manufacturing, resource efficiency is optimised through use of energy efficient machines, or optimisation of heat recycling. One part of "Green Technology" also is increased manufacturing of products for use in "green" applications. Leoni: "This goal today forms a major part of our long-term corporate growth strategy." It is a fact that environmental technologies are an important driver of growth for the global economy, and thus a profitable business for cable makers.
New manufacturing processes
In the energy sector, environmental concerns already play a major role for many states. Car makers are therefore taking a two-pronged approach - with electrical or hybrid vehicles. Here, Lapp Systems got into the driver seat. And so did literally their holding chairman Andreas Lapp, who is setting an example by driving a Smart Electric Drive to work. "An electric car is the ideal vehicle for short distances", believes Lapp. The Lapp Group installed three charging stations in front of the company headquarters in Stuttgart-Vaihingen, in order to enthuse as many as possibly for electromobility. Lapp hands his key in at the gate so employees can take it for a test drive or use it for errands.
Needless to say that Lapp Systems naturally is investing heavily into this growth market. "We have purchased new production lines, for instance for the production of our charging systems for electric and hybrid vehicles and we have developed new production processes, to realise our solutions", explains CEO Werner Becker. In addition, Lapp a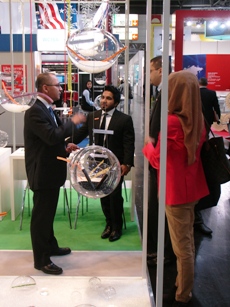 dded to the personnel capacities and expertise.

Cables for high voltages
Infrastructure and cabling of vehicles are the main concern of electromobility. Sockets, power and control cables, data cables for the internal cabling of charging stations, charging systems and internal connectors for modern energy stores, as well as high voltage cables are all needed. Attention has to be paid to the fact that electric vehicles require higher voltages over a longer period of time than, say, domestic appliances. In order to connect the battery with the motor and the power electronics, highly shielded cables with increased electric strength are needed to convey high voltages.
Charging systems have to be lightweight and space-saving. Lapp decided to use spiral cables for charging cables, instead of non-coiled cables. The span advantage is that the cable coils itself back up again after being unplugged. In addition, only half as much cable is needed in contrast to a non-coiled cable. What is most important is that the company's charging system requires 60 per cent less space, weighs 40 per cent less and also costs 25 per cent less.
Mileage as an obstacle
Cable systems are becoming increasingly important. Whereas energy is conveyed mechanically in traditional vehicles, it will be conveyed electrically in the future. This means cables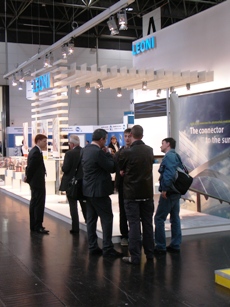 will be the lifelines of tomorrow's mobility. It also means considerable growth opportunities for manufacturers.
Electric vehicles still have to take some hurdles. The mileage cannot be compared to cars powered by petrol engines. And: "The greatest challenges in the field of electromobility certainly are the energy stores", explains Werner Becker, CEO of Lapp Systems. So far, they are very expensive and have a comparably low energy density, making vehicles very heavy and limiting their range. "Cheaper energy stores with a higher energy density would dramatically improve sales potential for electrically powered vehicles. Further evolutional steps have to be mastered." Experts believe that the range of electric vehicles will be improved from 2020, thanks to more efficient store technologies. This would be the road forward.
Improving the charging infrastructure
The charging infrastructure available to the urbanised general public, for instance in parking lots, will be decisive for the future of electric vehicles. In rural areas, it will be easier for people to create charging stations at home, which in turn isn't possible in a flat in a major city. How can the challenges be mastered? Becker: "In order to have a foot in the market and make progress, companies need to work closely together, for instance within programs such as the "Electromobility Showcase" and its associated projects, which are all promoted by the German federals states and government."
Car makers are getting engaged
If one takes a look at the daily news on the automobile sector he will certainly notice all the extensive news concerning electromobility. On the streets, however, electric vehicles are hardly to be seen - yet behind the scenes, a lot more is happening than many believe.
BMW especially stepped up development of its electric vehicles. Its new BMW i3 with a carbon body caused quite a stir. The car was presented at the same time in New York, London and Beijing to much ado. According to BMW, the i3 has a 50 per cent lower CO2 footprint compared to the BMW 118 Diesel. Fully charged, the new 170 PS strong car can drive 160 kilometers, in its range-extending mode even 300 kilometers. Tesla also believes things are heading in the right direction. In just a few years time, the US car makers expect to sell 200.000 electric vehicles a year. After hitting the European market, Tesla is now setting its sights on the Asian market. Amongst other companies, Japanese car maker Toyota is also focusing on electromobility. In 2015, Toyota wants to build the first series-produced car with a hydrogen fuel cell.
Boosts and stimuli
All of the cleverly designed electric cars are naturally worthless without charging stations. Thus, more and more charging stations are being installed. One prime example is the solar station located in Munich's Olympic Park, thanks to government aid. Such aid will be of major importance for the near future of electromobility. The government funded project is supported by the "Showcase Electromobility", a project of the federals states of Bavaria and Saxony. ABB, RWE, BMW, Deutsche Bahn, the University of Bamberg, the University of the Federal Armed Forces Munich and the Technical University Dresden also are behind the project.
European countries are backing state subsidies in order to help jump-start the electromobility market. In Norway, the buyer of an electric vehicle doesn't have to pay a new car tax, nor value-added tax. In England, a buyer receives a premium of 5.000 pounds, and the owner of an electric car is free from having to pay congestion charges. Owners of an electric car are exempted from paying a vehicle and luxury tax in The Netherlands. France is tickling buyers with a premium of 5.000 euro, just like England. Down south in Italy, anyone buying an electric car is exempted from car owner tax for five years.
The one million mark
State subsidies are supposed to close the gap between Europe and Japan, the main producer of electric vehicles. Japanese companies will build 283.000 electric and hybrid cars by 2015, South Korea is also making its weight felt. Germany is also highly ambitious. The German government hopes that one million electric vehicles will be on the road by 2020. It seems only state subsidies can guarantee that electromobility will take up speed. Manufacturers themselves need to create the basis by themselves. One thing has major priority - realising greater ranges. When that happens, the pedal will be put to the metal!
---
Tube + wire 2014
from 7 to 11 April 2014, Fair ground Dusseldirf (Germany)
---
Images: R. Eberhard, messekompakt.com, EBERHARD print & medien agentur gmbh
Source: Messe Düsseldorf

News
18.9.2019
Fraunhofer ENAS: Individualization of Products in Mass Production
18.9.2019
BIOFACH and VIVANESS: Combined Trade Fair goes Into 2020 with Two New Halls
18.9.2019
VIVANESS to Move into Sustainability Award-winning Hall 3C in 2020
16.9.2019
EU PVSEC: Photovoltaic Solar Energy will Open a New World for Mobility Fuelling Zero Emissions Cars
16.9.2019
EEF 2019 Discussed Ways to Increase Life Expectancy in the Far East
16.9.2019
Covestro to Sell European Polycarbonate Sheets Business to Serafin Group
13.9.2019
AUMA: German Exhibitions Post Further Positive Results
13.9.2019
Lufthansa Group Airlines Raise Number of Passengers to more than 14.1 Million in August 2019
13.9.2019
Arburg makes K 2019 digital!
12.9.2019
Call for Speakers: 5G and Beyond Leadership Summit
12.9.2019
EU PVSEC 2019 opened its doors in Marseille
12.9.2019
Coperion K-Tron Announces a Completely New K3 Line of Vibratory Feeders
11.9.2019
SCHMOLZ + BICKENBACH adjusts guidance for fiscal year 2019
11.9.2019
SEMICON Europa: SMART MedTech Forum Focuses on Innovation, Future of Medical Technology
11.9.2019

10.9.2019
Priority Plastics Expands Capacity for UN-Rated Tight Head Containers
10.9.2019
parts2clean 2019: Trends, Ideas and Know-how for Consistently Clean Parts
10.9.2019
CLOOS at SCHWEISSTEC 2019
9.9.2019
Tendence 2020: New Dates and Extended to Four Days
9.9.2019
New International Trade Fair for Lightweight Construction Solutions
9.9.2019
parts2clean 2019: Trends, ideas and know-how for consistently clean parts
6.9.2019
MOMENTIVE to Showcase new Silicone Technologies at K 2019
6.9.2019
SAERTEX® INCREASES Range of Carbon Materials Through Acquisition of TK-Industries
6.9.2019
Dr. Timo Berger is Weidmüller's new Chief Sales Officer
5.9.2019
Trina Solar Releases Corporate Social Responsibility Report 2018
5.9.2019
SAERTEX® Increases Range of Carbon Materials Through Acquisition of TK Industries
4.9.2019
BUSS at K2019: New Models Extend Applications for COMPEO Compounders
4.9.2019
Dr. Timo Berger is Weidmüller's new Chief Sales Officer
4.9.2019
Fraunhofer FEP: Porous Silicon lLyers for More Efficient Lithium-ion Batteries
3.9.2019
Innovations and Know-how for Optimised Processes for Deburring and Surface Finishes
3.9.2019
Hatch and Samsung Extend 5G Cloud Gaming Partnership to Europe
3.9.2019
New Fraunhofer Coating Process Provides Effective Protection for Brake Discs
30.8.2019
Save the Date! AKL'20 from May 6–8, 2020
30.8.2019
Fraunhofer ILT: Optimizing the use of Lasers With Artificial Intelligence
30.8.2019
FAULHABER: Successful in France for 10 years
29.8.2019
MeKo Presents Numerous Innovations at COMPAMED / MEDICA 2019
29.8.2019
Register now for the "AI for Laser Technology Conference"
28.8.2019
Visitors Numbers up Once Again at BIOFACH AMERICA LATINA 2019
28.8.2019
DeburringEXPO: Innovations and Know-how for Optimised Processes for Deburring and Surface Finishes
26.8.2019
50th Anniversary of Exhibition Centre in Düsseldorf
26.8.2019
Solar Impulse: Bertrand Piccard at G7 to Push Ambitious Climate Action
26.8.2019
Thomas Kamphausen to become new CFO of Schuler
23.8.2019
SolarEdge: Board of Directors Has Appointed Zvi Lando as Acting CEO
23.8.2019
PORTWELL Launches Compact and Robust IOT Gateway PC
23.8.2019
Semiconductor Equipment Industry: Billings Higher than June 2019
22.8.2019
BIOFACH 2020: New Special Show on "Water"
22.8.2019
Schuler Develops Forging Press With Hirschvogel
22.8.2019
Brabender Technologie: New Equipment and Software Applications at "K 2019"
20.8.2019
TDK Corporation to Establish a Corporate Venture, TDK Ventures, Inc.
20.8.2019
embedded world 2020: "Safe for the Future" With top-class Speakers
20.8.2019
Winner of the Red Dot Award: The KOSTAL Solar App
19.8.2019
Milacron Launching Wide Range of New and Upgraded Mold-Masters Solutions at K 2019
19.8.2019
SEMI Unveils Technology Showcase Finalists for MEMS & Imaging Sensors Summit
19.8.2019
Perimeter Protection Still on Track for Growth
16.8.2019
Meyer Burger Plans to Adapt Business Model and Enter Strategic Collaboration with REC
16.8.2019
BIOFACH SOUTH EAST ASIA 2019: Successful second round
16.8.2019
SolarEdge Appoints New Director to Serve as Co-Chairman
15.8.2019
Meyer Burger Impacted by Weak Demand in Photovoltaic Sector in H1 2019
15.8.2019
SCHMOLZ + BICKENBACH Slowed Down by Weak Market Development
14.8.2019
Bosch is Shaping Present and Future Mobility
14.8.2019
Main Congress Theme for BIOFACH 2020: "Organic Delivers!"
13.8.2019
SPI, ESI, and NASEW 2019 Presents: The Grid of Grids
13.8.2019
BIOFACH AMERICA: Best Prospects for Trade Fair and Market
12.8.2019
The Indonesians Fighting the Scourge of Plastic Pollution
12.8.2019
Bosch is Paving the Way for 3D Displays in Vehicles
8.8.2019
KUKA Stabilizes Results
8.8.2019
Bayer on Track in Operational Business
8.8.2019
AstroNova to unveil new products at the FachPack 2019
7.8.2019
Bayer and LANXESS to Sell Their Stakes in Currenta to Macquarie Infrastructure and Real Assets
7.8.2019
LANXESS Remains on Track After a Stable Second Quarter
7.8.2019
SolarEdge: Record Revenues of $325.0 Million
2.8.2019
opti to Get a New Home in 2021
2.8.2019
IFAT Africa 2019: Approaching Southern Africa's Environmental Challenges with Enthusiasm
2.8.2019
SMTConnect 2019 Statistics: Event Facilitates High-quality Exchange
29.7.2019
Successful Premiere for analytica Lab Africa 2019
29.7.2019
MARINE INTERIORS 2019: Culinary Delights at High Sea
29.7.2019
ESOF2020 Trieste: A Record of Applications
26.7.2019
AddSteel Project: New steel materials for 3D Printing
26.7.2019
"Superbrand" Award for Arburg Hungary
25.7.2019
parts2clean Supporting Program: Information, Innovation and Expertise
25.7.2019
Bosch: Driverless Parking Without Human Supervision
24.7.2019
Meyer Burger Technology: Shareholder Requests Agenda Item for Future Annual General Meeting
24.7.2019
SEMICON Europa Drives Smart: Transportation, MedTech, Design and Workforce
23.7.2019
KOSTAL Continues to Deliver the Most Efficient PV Storage System
23.7.2019
Arburg Receives "Bosch Global Supplier Award 2019"
22.7.2019
Meyer Burger Publishes Preliminary Results for the First Half of 2019
22.7.2019
Arburg Awards for Outstanding TUM Graduates
22.7.2019
Meyer Burger Signs Major Contract for its Heterojunction Core Equipment
19.7.2019
New, modern, future-oriented – please welcome Lufthansa's 15th A350-900 to Munich
19.7.2019
PCIM Europe Conference 2020: Call for Papers launched Vineeta Manglani
19.7.2019
Oliver Zipse appointed new Chairman of the Board of Management of BMW AG
18.7.2019
All in CARAVANING 2019 Successfully Concluded
18.7.2019
Arburg at K 2019: Two Views of One World
18.7.2019
Messe Friedrichshafen Decides to Postpone the New Outdoor Event
17.7.2019
Bosch is Expanding its Involvement in Cyber Valley
17.7.2019
WITTENSTEIN at EMO 2019
17.7.2019
Dream Tours at CARAVAN SALON DÜSSELDORF 2019
16.7.2019
SCHMOLZ + BICKENBACH Lowers Guidance for Fiscal Year 2019
16.7.2019
SEMI Teams with FIRST Global to Inspire Young Students Worldwide
15.7.2019
Robert Bosch GmbH Salls Bosch Packaging Technology
12.7.2019
SEMI – 2019 Market Reset With 2020 Recovery
12.7.2019
Bosch Continues to Expand its Digital Supply Chains
11.7.2019
CyberOptics MRS Sensor Wins 2019 Best of West Award
11.7.2019
DeburringEXPO 2019: Component Quality Masters the Balancing Act
10.7.2019
Bosch Packaging Technology Demonstrates Out-of-the-box-solutions at FachPack
10.7.2019
Waymo Wins SEMI Award at SEMICON West
10.7.2019
1,000th SEMI Industry Standard Marks 40+ Years of Microelectronics Innovation
9.7.2019
DUO PLAST AG Strengthens its Position for Further Growth with New Shareholder
9.7.2019
Schuler Presents Fully Networked Stamping Press
8.7.2019
Arburg Packaging Summit: "Solutions, innovations, visions"
8.7.2019
Uniloy Announces Completion of Transaction with Milacron
4.7.2019
25 years of Arburg in Switzerland
4.7.2019
Bühler Technologies Celebrating "40 years of ATEX Pumps"
4.7.2019
14th Asia Outdoor a Great Success
3.7.2019
Arburg Packaging Summit: "Solutions, innovations, visions"
27.6.2019
BlockState Launches Digital Equity Offering
27.6.2019
100 years of Kaeser Kompressoren
26.6.2019
CIBUS TEC 2019: More Halls, More Buyers and More Sectors
26.6.2019
Photovoltaics – Game Changer in the Global Energy System
26.6.2019
Covestro Start-up Challenge Enters a New Round
20.6.2019
SOLAREDGE to Offer Storedge with Power Backup for European Markets
20.6.2019
2019 drupa Prize awarded to Sonia Ben Hedia
19.6.2019
SolarPower Europe and ARE of Kazakhstan Signs Cooperation Agreement
19.6.2019
ACTITO acquires SmartFocus
19.6.2019
Lufthansa Group Airlines Win Four Airline Oscars
17.6.2019
drupa 2020: It is time to embrace the future!
17.6.2019
Covestro to sell European Systems Houses Business to H.I.G. Capital
14.6.2019
ZELLCHEMING-Expo 2019 on the Road to Success
14.6.2019
Fraunhofer IPMS: Top Marks for Plastic Bottle Recycling System
14.6.2019
CLOOS at BEIJING ESSEN WELDING & CUTTING 2019
13.6.2019
EUSEW 2019: Solar Skin - Unveiling the Next Building Generation!
13.6.2019
Global Fab Equipment Spending to Rebound in 2020 with 20% Growth
13.6.2019
Smart connectivity – with KOSTAL's Intelligence and Trusted Partners
12.6.2019
glasstec 2020: Exhibitor Registration Now Open
12.6.2019
Fraunhofer IPMS:Top Marks for Plastic Bottle Recycling System
12.6.2019
Fraunhofer IGB: Chemicals from Carbon Dioxide
7.6.2019
BDI: The EU is the Solution – Not the Problem
7.6.2019
New Bitkom-ifo Digital Index Shows Excellent Business Climate for the ICT Industry
7.6.2019
VDMA: Investors Remain Insecure
6.6.2019
SCHULER AG: Economic Production of Composite Parts
6.6.2019
KOSTAL is Setting Standards – with Efficient Hybrid and Storage Solutions
6.6.2019
Boosting Additive Know-how for drupa 2020
5.6.2019
Beviale Mexico 2020: Latin America's First Comprehensive Beverage Exhibition
5.6.2019
Fraunhofer ILT: Multi-functional Laser Tools for Lightweight Construction and e-Mobility
4.6.2019
First Quarter 2019 Worldwide Semiconductor Equipment Billings Drop 19%
4.6.2019
New Buehler Metallographic Laboratory on the Campus of the University of Warwick
4.6.2019
BIOFACH SOUTH EAST ASIA Moves Into its Second Round
3.6.2019
Silicon Wafer Shipments Drop to Lowest Level Since Fourth Quarter of 2017
3.6.2019
SCHMOLZ + BICKENBACH with a Challenging First Quarter
3.6.2019
TDK: High Efficiency Thin-film Power Inductors for Mobile Devices
28.5.2019
BayWa Intends to Divest Group Subsidiary TESSOL
28.5.2019
FENSTERBAU - FRONTALE 2020: From Window to Facade
28.5.2019
SEMI Monitors Escalating U.S.-China Trade Tensions
27.5.2019
IE expo China 2019: Demand for environmental technology in Asia scales new heights
27.5.2019
ZELLCHEMING-Expo 2019 on the Road to Success
27.5.2019
OUTDOOR: Getting Fit for the 2020 Retail Season
24.5.2019
New: Arburg Technology Center in Portugal
24.5.2019
Final Call for EUBCE 2019 in Lisbon, Portugal
24.5.2019
Arburg Thailand has Expanded
23.5.2019
New: Arburg Technology Center in Portugal
23.5.2019
Bosch to be Carbon Neutral Worldwide by 2020
23.5.2019
Robert Bosch Venture Capital invests in Veego Software
17.5.2019
euvend & coffeena 2020 parallel to ORGATEC
17.5.2019
Trina Solar Receives IEC Certification for Next Generation PV Modules
16.5.2019
ifo Institute: Economic Experts Fear Tariff War Will Shrink World Trade
16.5.2019
NürnbergMesse's Indian Portfolio Grows to 16 Trade Fairs
16.5.2019
GTAI: New Record: Foreign Direct Investment in Germany
15.5.2019
COMPAMED 2019: Top Bookings at the Top Event for Medical Technology Suppliers
15.5.2019
SPIEF 2019 to Host the International Youth Economic Forum
15.5.2019
E world energy & water 2020 Focuses on Recruiting
13.5.2019
IFFA 2019 – Where Tradition Meets High Tech
13.5.2019
IE expo China 2019: Demand for environmental technology in Asia scales new heights
13.5.2019
SCHMOLZ + BICKENBACH with Lower EBITDA in a Challenging First Quarter
7.5.2019
LIGNA 2019: Future Showcase for the Woodworking and Timber Processing Industries
7.5.2019
parts2clean 2019: Future-proofing the Cleaning of Industrial Parts
7.5.2019
ASMC 2019 Highlights Latest Advanced Manufacturing Strategies
6.5.2019
New Dates: IPM DUBAI and WOP DUBAI from November 12 to 14, 2019
6.5.2019
SCHMOLZ + BICKENBACH AG: Jens Alder elected as new Chairman
6.5.2019
Save the date - Intersolar Summit Spain
3.5.2019
SEMI and TechWorks Sign Multi-year Agreement
3.5.2019
Deutsche Messe Becomes International Partner of Energy Tradeshow SETA
3.5.2019
Buehler at CONTROL 2019
2.5.2019
Beviale Moscow to be Held in New Location in March 2020
2.5.2019
SCHMOLZ + BICKENBACH AG: Jens Alder Elected as New Chairman
2.5.2019
Meyer Burger Concludes Divestment of Wafer Business to Precision Surfacing Solutions
30.4.2019
PaintExpo 2020 – Trends und Impetus for Coating Technology
30.4.2019
Covestro Confirms Full Year Guidance After First Quarter
30.4.2019
Wibu-Systems joins the debut exhibitors at the medical technology expo T4M
29.4.2019
Covestro Confirms Full Year Guidance After First Quarter
26.4.2019
SEMI ISS Europe 2019: Enabling Digital Innovation Opportunities
26.4.2019
SEMI Partners with Powerhouses imec, CEA-Leti and Fraunhofer to Energize Global Innovation
26.4.2019
Meyer Burger Completes Transformation of Executive Board
25.4.2019
Lufthansa Promotes the European Elections
25.4.2019
drupa: The 6th report has been published
24.4.2019
North American Semiconductor Equipment Industry Posts March 2019 Billings
24.4.2019
Must-attend Event for the Tool, Pattern and Mould Making Industry
24.4.2019
TDK Teams With Immersion on Haptics
23.4.2019
POWTECH and PARTEC 2019: Powerful Process Engineering Duo in Nuremberg
23.4.2019
FLEX Taiwan 2019 to Showcase Flexible Electronics Innovations and Opportunities
23.4.2019
Covestro: Dividend Raised for the Fourth Consecutive Year
17.4.2019
XJet Showcases Expanded Range of AM Application Possibilities at RAPID + TCT 2019
17.4.2019
Exhibitors will be presenting world novelties at the PCIM Europe 2019
17.4.2019
New Location for the German House in Tokyo 2020
16.4.2019
SMC Korea 2019 to Highlight Key Semiconductor Materials Trends, Opportunities
16.4.2019
Coperion and Coperion K-Tron at Chinaplas 2019
15.4.2019
PaintExpo 2020 – Trends und Impetus for Coating Technology
15.4.2019
Trade Fair for Deburring Technology and Precision Surface Finishing in Karlsruhe
11.4.2019
Intersolar AWARD 2019: Finalists Announced
11.4.2019
2018 Global Semiconductor Equipment Sales Jump to Record $64.5 Billion
10.4.2019
EIT Community Opens its First Hub in Silicon Valley
10.4.2019
Coperion at Chinaplas 2019
9.4.2019
Digital Solar & Storage 2019: Save the Date and Call for Presentations
9.4.2019
Upbeat Industry Coming Together Once Again at DELHIWOOD 2019
9.4.2019
POWTECH and PARTEC Host Expert Knowledge-sharing Platform
5.4.2019
Deutsche Messe: To be the World's First 5G-powered Tradeshow Venue
5.4.2019
Covestro takes Gold Again in International Rating
5.4.2019
my-PV GmbH: First Solar Electric Water Heater Installed in Namibia
4.4.2019
Control 2019 – QA Innovations in a New Format
3.4.2019
Rapid.Tech + FabCon 3.D 2019: 3D printing, Spotify style
3.4.2019
Weidmüller and IDEC Announce Strategic Partnership
3.4.2019
Young innovative companies to present themselves at FIBO 2019
2.4.2019
SolarEdge: PV Monitoring Reaching New Heights
2.4.2019
TDK wins the Austrian VERENA award for CeraCharge™
2.4.2019
Arburg at Rapid + TCT 2019
1.4.2019
Weidmüller at the PCIM 2019
1.4.2019
Future Energy: Renewable Energy has Become Cheaper than Conventional Energy in the GCC
29.3.2019
Lufthansa Group Honored for its Good Corporate Citizenship
29.3.2019
Meyer Burger acquires 18.4% of Oxford PV
28.3.2019
EIT Community opens its first Hub in Silicon Valley
28.3.2019
Covestro Fosters Open Innovation in China
27.3.2019
SolarPower: Spain - Europe´s Re-Awakened Solar Giant
27.3.2019
Lufthansa is ATW Airline of the Year 2019
26.3.2019
ETIP Bioenergy: Delegated Regulation for High ILUC Risk Feedstock is a Step Forward
26.3.2019
Trail Enters Into an Exclusivity Agreement for the Acquisition of Electropoli
25.3.2019
European coating show 2019 Larger and More International than Ever
25.3.2019
NürnbergMesse's Indian Portfolio Grows to 16 Trade Fairs
22.3.2019
POWTECH Launches New "Networking Campus" Think Tank in 2019
22.3.2019
Meyer Burger – Strategic Partnership with Oxford PV
21.3.2019
LOPEC 2019: Organic and Printed Electronics Look Positively Into 2019
21.3.2019
Meyer Burger Awarded Contract for About CHF 15 Million
Mobile Website
Our website also works on IPhone, IPad and Co.